"Pardon our Dust" - this page is under construction

It may lack information until construction is complete.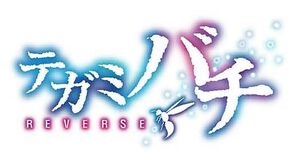 Main Article : List of Episodes
Tegami Bachi: Reverse (テガミバチ REVERSE?) is the second season and continuation of Tegami Bachi. Each episode runs for about 30 minutes and was animated by Studio Pierrot. The series began with the episode Promise and ended with Light of Heart. The season spanned from October 2, 2010 to March 28, 2011.
Ad blocker interference detected!
Wikia is a free-to-use site that makes money from advertising. We have a modified experience for viewers using ad blockers

Wikia is not accessible if you've made further modifications. Remove the custom ad blocker rule(s) and the page will load as expected.