Welcome to the Tegami Bachi Wiki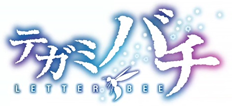 The Tegami Bachi Wiki is a collaborative website about Tegami Bachi: Letter Bee.
we have 704 files and 7,570 edits to 322 articles since march 14 2009! You can help us by contributing!
and Please be warned that there are some spoilers.
Check out the Help Contents to get started!
We are currently housing
322
articles, and
704
files.
We need YOUR help expanding and adding articles to the wiki!
---
---
If you're new to wikia, please use the above links to get started. If you already have editing experience, and you have an article relating to Tegami Bachi to contribute, use the box below to create it:
---
Navigation
Help Building this Wiki
Tegami Bachi is the story of a young boy in a world called Amberground. The boy's name is Lag Seeing, and he dreams of becoming a Letter Bee because of Gauche Suede.
Write the things you know about Tegami Bachi on articles to expand more information.
Add more pictures to be able to illustrate articles more.
More details are needed on characters and locations.
Articles about episodes would be helpful.
Affiliates
Latest Manga Chapter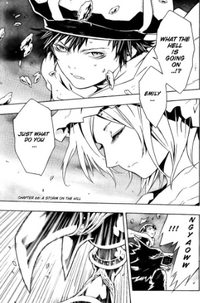 ---
SPOILER ALERT !!!
---
Tegami Bachi 66 : A Storm On The Hill
---
Read Full Summary...
Featured Article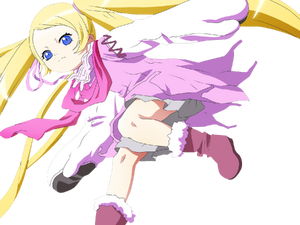 She is relatively short with light blue eyes. She is flat-chested, a fact she is aware of and wishes to change. Her most obvious feature is her long golden hair, which is as long as she is tall. She usually wears a purple (pink in the anime.) dress with oven-mitt-like sleeves to cover her bear-like claws and a pair of boxers (from Lag). She also wears pink sports boots. She always carries Steak on her head. After having a great surge of emotion for thinking she failed as a dingo when she saw Lag was nearly dead, her appearance grew from a child to a teenager.
Read Full Summary...
or request for what featured article → you want !
New on Tegami Bachi Wiki
June
---
Letter Bee was replayed again. and now, animax already replayed the second season.

May 2012
---
Tegami Bachi (Letter Bee) anime (Season 1) is currently airing on Animax.

Tegami Bachi (Letter Bee) is now open ! Tegami bachi answers. Just click Here !
We're just renovate the Location infobox, Episode infobox and Character infobox template. please help us to renovate the pages related to the templates. THANKS !!!
Tegami Bachi (Letter Bee) is opening an affiliate and supports. Come on ! Advertise your wiki!!!
Ask
Ask a question on Tegami Bachi Answers.
Featured Picture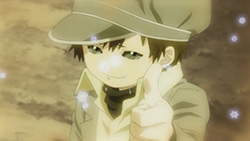 Nello
Wiki Officers
Our Wiki Officers
---
Blog Posts
Create blog post
For a while...

I found a new wiki site that could possibility work (No Ads, not that laggy, etc.)

However, the problem is:

School just started for me so I won't be able to contribute much
The wiki requir…

Read more >

So...




The current English Scans is inactive and no chapters won't be coming in a while. Should we try to create a new site for the scans or ask the owner of the English Site and contribute from there? …

Read more >

In Tegami Bachi Reverse ep. 22 can anyone tell what soundtrack is being played in the scene when Gauche and Sylvette meet by the fountain?

Read more >
See more >