Welcome to the Tegami Bachi Wiki
We are editing over 804 images and 461 articles and you can help us! Before adding new pages, feel free to edit these. If you would like to help administrate or grow this site, send the administrator a message.

SPOILER & RATINGS ALERT – There are MANY SPOILERS on this Wiki. In addition, VIZ Media has rated Tegami Bachi Manga as "T" for "Teen." The Tegami Bachi Anime is rated PG-13. Proceed carefully!
Help Building this Wiki
Tegami Bachi is the story of a young boy in a world called Amberground. The boy's name is Lag Seeing, and he dreams of becoming a Letter Bee because of Gauche Suede.
Write the things you know about Tegami Bachi on articles to expand more information; carefully following our policies.
Add more pictures to be able to illustrate articles more.
More details are needed on characters and locations.
Articles about episodes would be helpful.
Other helpful links to get started: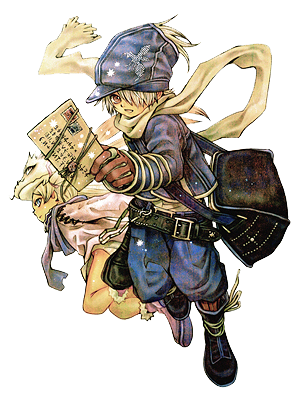 Lag Seeing - Main Character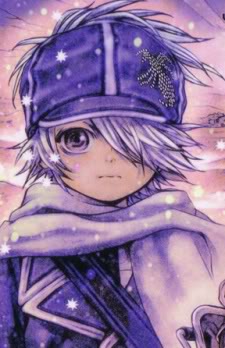 Lag Seeing
Lag is a young boy that is fairly short for his age, with ghost white hair and a single purple eye. Within his other eye lies a piece of red Spirit Amber containing a Spirit Insect, implanted during his time of birth.

Lag tends to help those in times of trouble, going so far as to learn the truth behind the letters he delivers; a trait in which Moc Sullivan has shown mild dislike upon, but many people have thanked Lag for his deeds. He's an especially emotional character, as he often succumbs to touching and sad moments, often losing his self control and start crying whenever a serious matter is brought to his attention. Such a trait results in him being called a crybaby by most of the characters.
Affiliates